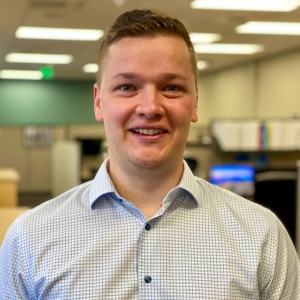 Andrew Baker
Director of Information Technology
Andrew began his career in the broadcast TV and radio industry after graduating with his degree in Information Technology and Administrative Management from Central Washington University. After the birth of his son, and just before the birth of his daughter, he was ready for a new home that allowed him to spend more time with his family and he found it in Sequoyah and the construction industry.
As Director of Information Technology, he is fueled by his passion for continuous improvement in an ever-changing technology landscape. Andrew is always learning and staying on top of our rapidly changing industry and works closely with leadership looking for opportunities to recommend and implement new solutions to meet organizational goals. He is responsible for developing our IT infrastructure strategy including network security, information and communication systems, disaster recovery, as well as managing the IT team.
Outside of work, he loves spending time with his wife and two kids, and it doesn't particularly matter what he's doing as long as it's with good company!